Antique Factory Cart Casters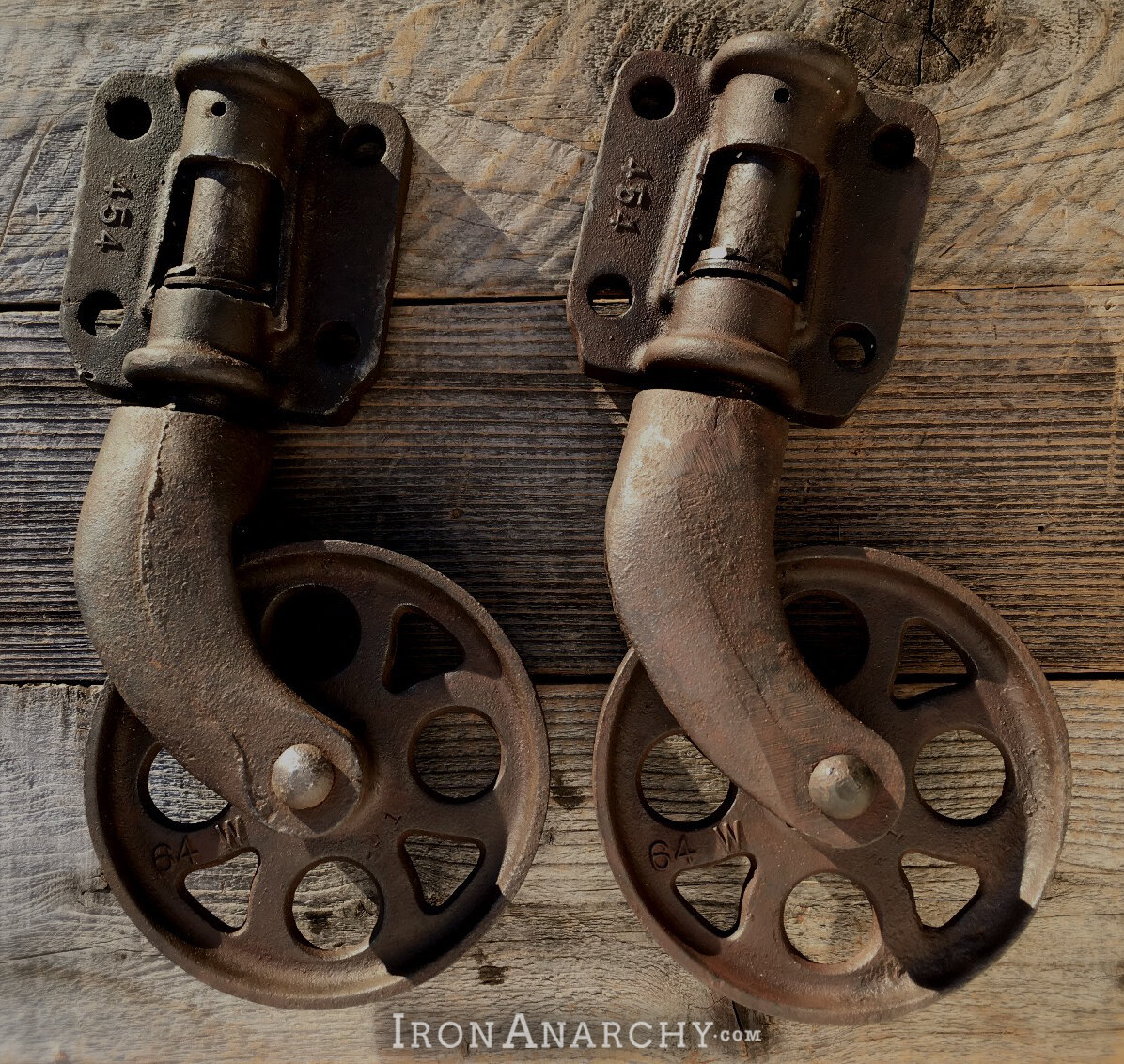 Antique Factory Cart Casters
Pair of 1800s factory cart end swivel casters. Heavy duty, thick cast iron construction. Ornate spoke design. Luscious aged patina. For your factory cart coffee table...placing these in the center of the short sides.
12" overall height. 6" wheel. 4" high, 4 1/2" wide mounting bracket. 7 1/2" from the bottom of the bracket to the floor. Great condition with no chips or cracks.
FREE US shipping; $105 Canada and Mexico; $180 Australia; $125 elsewhere. Please note that international shipping rate does not include Customs fees charged by your country.